Wine Club Membership Has its Perks!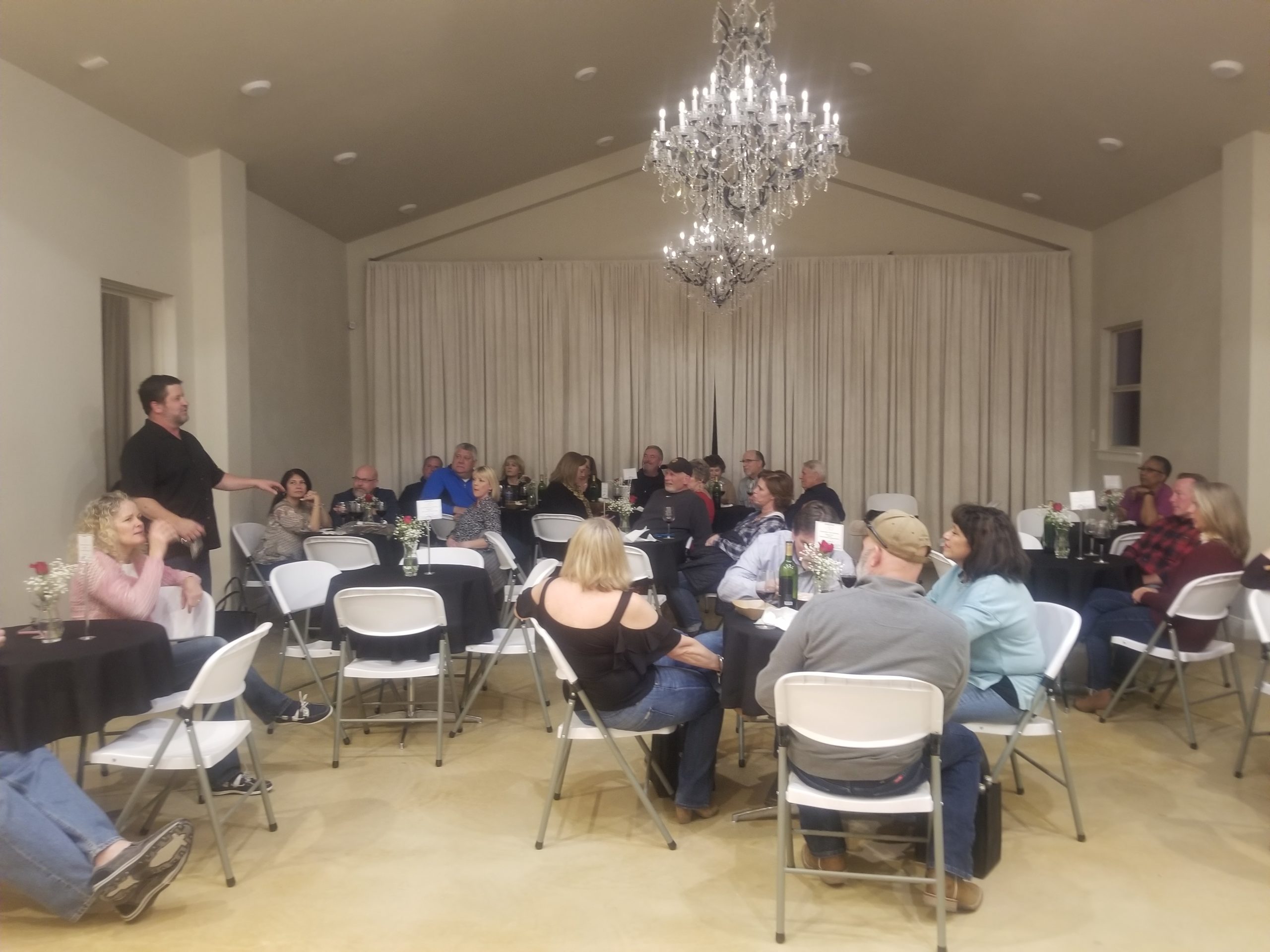 Foundation Wine Club Members were able to visit with the winemaker 
It was great visiting with Dan Marek our winemaker.  Foundation Club Members were able to meet, greet and discuss wine making with a seasoned award winning winemaker from Texas.   A nice time was had by all.  Foundation Club Members visited with the owner, answered a few trivia questions about wine from Dan, listened to soothing music, sipped wine and ate awesome fresh food from Crepelandia which included fresh made gluten free caramel & apple crepes – Yum!
The night out at the winery also included tastings of our new Merlot and Cocoberry Kiss (port style) wines. It was a great evening! Stop in on Saturdays or Sundays and join our wine club family today! Space is limited.