Grand Opening Success – Thank you!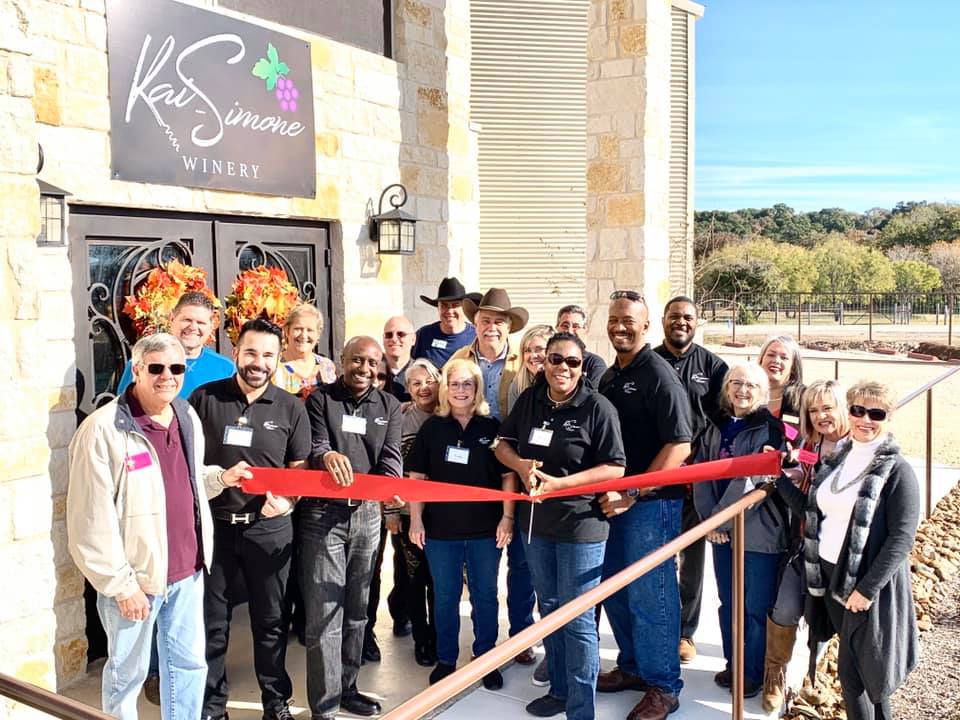 It was a gorgeous day filled with excellent company as the Kai-Simone Winery welcomed the community of Spring Branch to a Grand Opening celebration!
What a day! We kicked it off bright and early with the Bulverde/Spring Branch Chamber of Commerce, and Spring Branch Mayor Mayer. We joined together outside the winery doors for a ribbon cutting! It's official! We're so glad to be part of this awesome community.
We pride ourselves in that one-on-one experience, but we wanted to give just one big hardy HELLO! So we pulled out all the stops and invited some local favorites to help us kick things off. Food was served by Chick's Prime Meat Market with some light delicacies from some of our preferred event caterers, Red Spoon Gourmet and Four Sisters. Local musician Jaston Bivens played music in the garden while folks pulled up a lawn chair or blanket and just enjoyed the day.
Inside folks were lined up for a tasting and we loved meeting each and every one of you! We thank you all for coming out! We couldn't have asked for a better welcome event and now we look forward to future days together, sipping wine and enjoying the serenity we call Spring Branch.