Open Saturdays & Sundays 1 - 5pm
We invite you to visit our winery in the Texas Hill Country--"Straight out of Spring Branch, Texas." Our location is very close to San Antonio. We are looking forward to meeting you. Enjoy a wine tasting, purchase a glass or bottle and just enjoy the scenery.  Join one of our wine clubs and be a part of the Kai-Simone Winery legacy.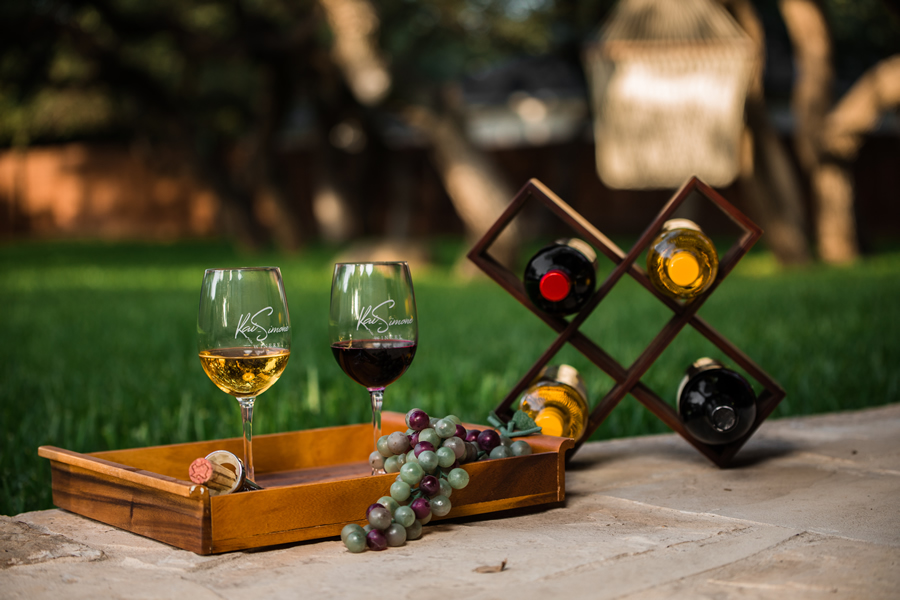 1-6 guests
• Tasting Fee: $15pp for 4 samples
• Tasting Fee: $20pp for 6 samples
• No reservations required
**Please call and make a reservation if you have more than 6 guests.  We have limited seating -- we cannot seat large parties without a reservation**
***No cellar tours Saturdays & Sundays 1-5pm***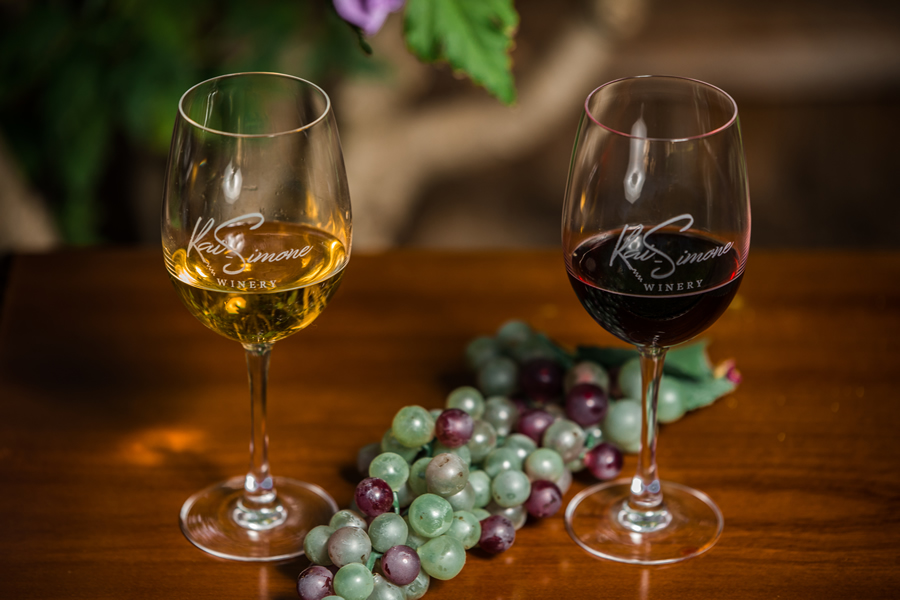 Private Wine Tastings/Tour Groups
7 or more "paid" guests OR a minimum of $175 + tax & 18% gratuity
Tasting Fee:  $25pp for 6 samples

Pre-payment is required to confirm a reservation. No Refunds.

  

Pre-select wines

Duration:  1 1/2 hours 

Cellar Tour included

Reservations required

Preorder food (click wine list/food menu below) OPTIONAL

Click link below and send us your preferred dates & times (include food order if desirable)

Pay online

Booked during non-business hours (WE DO NOT BOOK PRIVATE WINE TASTINGS ON SATURDAYS & SUNDAYS 1 - 5PM)
WHEN VISITING THE WINERY.....
CHILDREN'S POLICY
Kai-Simone Winery is an adult establishment.  No babies or kids under 16 years of age are allowed in the building.  We cannot accommodate or allow strollers/highchairs in the patio areas.   Families with babies and children are welcome to sit in the garden area.
NO SMOKING/VAPING
Smoking/vaping is not allowed in the building or on the covered patio areas.
OUTSIDE ALCOHOL POLICY
No outside alcohol is allowed. ​This includes any other wine, beer and liquor.
OUTSIDE FOOD POLICY
Personal Food Is allowed Outside Only on Saturdays and Sundays 1-5pm. We do offer cheese trays/small bites.
OUTSIDE SEATING
We have plenty of seating outside, however, seats can fill up.  Guests are encouraged to bring their own lawn chair and/or blanket for outdoor music events.
PET POLICY
Dogs are not allowed in the building or covered patio areas.  Dogs are welcome in/outside the garden areas (grass spaces) but must remain on a leash and monitored at all times. Please make sure that pets do not dig up landscaped areas or bother other guests. We appreciate you cleaning up after your pets.
PRIVATE WINE TASTING
A minimum payment of $175 is required for a private wine tasting.  We require full payment for all bookings.  A reservation is not confirmed unless full payment is received.
RESERVATIONS
Unfortunately, we do not have the space to service large groups without a reservation.  If you have more than 6 in your group and you want to visit the winery during the hours we are open to the public, i.e. Saturdays & Sundays 1 -5pm, you may call 830-885-2963 or email info@kaisimonewinery.com
RETURNS & CANCELLATIONS
We will replace any bottle of wine that is damaged, flawed, or otherwise deemed to be unsatisfactory. Customers must return the unfinished portion of the original bottle for replacement. By law, we cannot accept returns of alcoholic beverages unless the product is corked or flawed. We are also unable to accept return of wine that was damaged due to adverse weather conditions during transport/shipment, or wine that is ordered in error.
WEAPONS POLICY
This is a private business.  No weapons are allowed.
 Updated 5/22/2021