WINE CLUBS
(1 year Committment)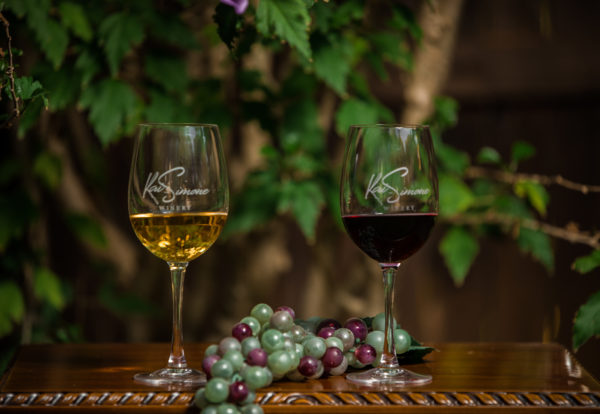 FOUNDATION GOLD CLUB
Members will receive perks unique only to this membership. This is a community based club for members that want to take advantage of winery events/activities. Become a part of the Kai-Simone Legacy!
$140 + sales tax (per distribution)
Six bottles (1/2 case)
3 distributions per year (Jan, Apr, Oct)
1 complimentary wine tasting for you and a guest (1X each monthly)
Souvenir Coasters & Wine Tote
15% discount on all wine purchased at winery
15% off event rental space
Exclusive invitations to wine club & public events
Exclusive notification of new wine  releases
VIP Club area
Automatic billing to your credit card
Wine Pickup ONLY!
TEXAS PREMIUM CLUB
Select your favorite wines.  Stay up to date with wine production.
10% off all wines online + tax/shipping
4 Bottles of premium wines per distribution
3 distributions per year (April, September and December)
Special offers and promotions for wine club members
 Exclusive notification of new wine releases
Annual virtual wine tasting or year in review of wine making with owner and/or winemaking consultant.
Private Facebook Group page highlighting new wines and wine making updates, pairing suggestions etc...
Automatic billing to your credit card
Pick up or Ship
 BUSINESS EXECUTIVE CLUB
This exclusive club is for business owners:
$1,200 + sales tax
18 bottles of wine
Souvenir Coasters &  a 6 bottle re-usable wine bag
1 Complimentary 3 hour use of event space for business clientele: Must take place on a Monday through Friday and be booked at least 30 days in advance (Max. Guests: 50)
Wine Bar staff is included to pour wines at your event
20% off additional event rental space
Exclusive invitations to wine club and public events
Exclusive notification of new wine releases
1X Distribution anytime of the year
Wines available for pick up (or use wines at your scheduled event)
This is a private club. Interested?  Email the owner at info@kaisimonewinery.com